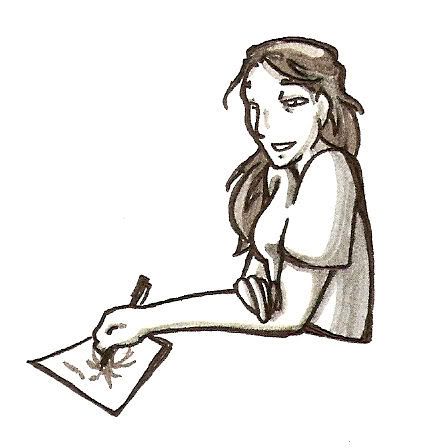 My name is Agatha Reitz, and I'd like to think that I'm something of an artist. I enjoy sketching and scribbling and designing things- especially creatures -and generally I'm too ADD to finish anything fully.
I also enjoy writing short stories and descriptions, as well as creepypasta and little ideas that pop into my head. I hope this blog actually amounts to something for those who read it, in the meanwhile.
I have a lovely daughter, Ophelia, a fiance, Christopher, a brother,
Blake
, and a wonderful mom and dad.
I'm nineteen and live in Wisconsin, at home, with my family. I'm looking into going back to school this summer for a bit, and perhaps improving my job and finances.
That's about all you need to know about me. Have fun.